Bio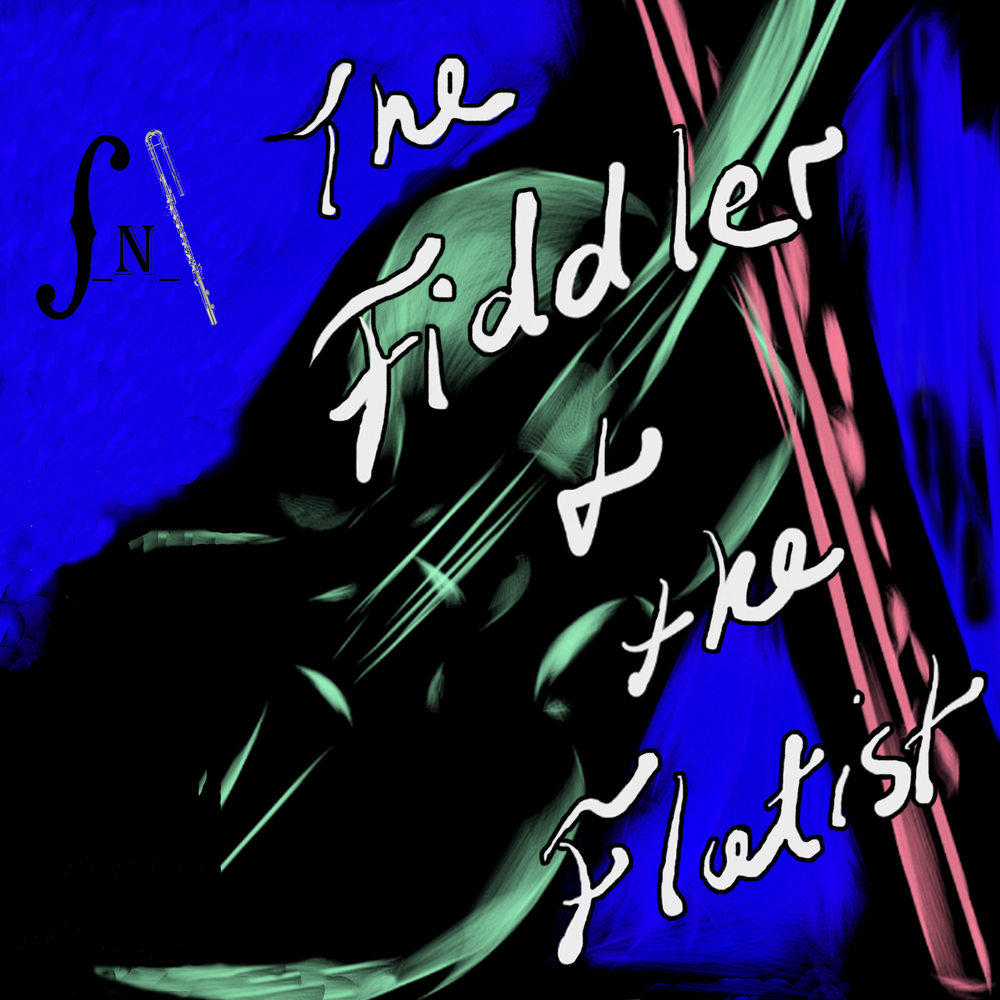 The Fiddler and the Flutist
Bluegrass/Celtic fusion since 2014
The Fiddler and the Flutist each have over 30 years of experience performing. Glen Alexander on fiddle and Sharon Fogarty on flute, are a duo who originated as a Celtic/bluegrass fusion in 2014, performing for many corporate and private events, including weddings, anniversaries, special occasions, and holiday parties. Due to customers' needs for flexibility of musical styles and aided by their diverse backgrounds in folk and classical music, the Fiddler and the Flutist have honed the art of customizing the setlist for each event. Along with Celtic/bluegrass fusion, the genres they now offer are pop, folk, Americana, and classical wedding tunes. With the help of a looper and other electronics, combined with their multi-instrumental talents (e. g. fiddle, octave violin, mandolin, octave mandolin, mandocello, manditar, acoustic and electric guitars, flute, Irish flute, and pennywhistle) The Fiddler and the Flutist put their unique spin on each tune. They can even offer many arrangements for one tune. Most importantly, they are known for their sensitivity to their surroundings and perform accordingly.
Who is Glen Alexander? He just may be the most influential fiddler in North Carolina. Glen grew up in Pfafftown, a region of Winston-Salem dominated by Gospel and Bluegrass music. Growing up surrounded by a family of musicians, he thought it a practical question to ask his classmates, "What does your dad play?"
When he turned eleven, he started playing the fiddle and learned to play through the school orchestra. He had many local inspirations and taught himself to improvise by sitting in with his father's band, Muddy Creek. When he was fourteen, he snuck away from home to play his first competition in Yadkinville, where he won his first ribbon, 2nd place. A year after, he won his first Blue ribbon at Mt. Airy and competed and won almost everywhere he entered. In 1998 he won Galax, the most coveted prize for a fiddler on the East Coast. Now he has four Galax Blue ribbons. You can also see his name on over 300 CDs he's recorded fiddle on, and he has shared the stage with many of today's top bluegrass artists.
Sharon Fogarty was born in Ireland but grew up in Kernersville, NC. She grew up listening to a wide range of music, from Irish folk, classical, and the American folk-rock genre of the early 70s. When you hear Sharon perform, you can hear how this blend of music has influenced her. She loved the phrasing of Karen Carpenter, the haunting sound of an Irish slow air, the smooth and flowy flute sounds of James Galway, and the energy Tina Turner brought to the stage.
Sharon doesn't remember a time when music did not captivate her attention. She was self-taught on several instruments until she finally chose the flute as the instrument she wanted to pursue professionally. After graduating from UNCSA, Sharon was the Principal Piccolo player for the Piedmont Wind Symphony for several years, has subbed many times on piccolo for the Winston-Salem Symphony, but keeps busy mainly as a folk musician playing flute, Irish flute, and penny whistles.
Before settling into her current role with The Fiddler and the Flutist, Sharon has enjoyed sharing the stage with Winston-Salem's local favorites, Rhiannon Giddens, Martha Basset, Luke Payne, and Bill Smith. She was a founding member of the former Group Immigrant's Daughter and The Lanterns. In addition, she performed with the popular Charlotte-based swing band, The Little Big String Band.